YOGA RETREAT JUNE 10-16 2018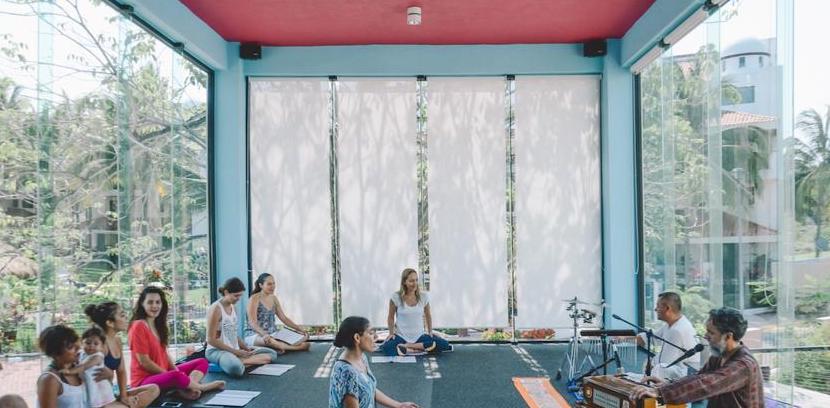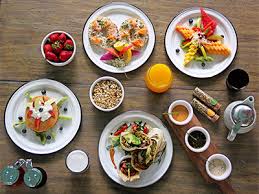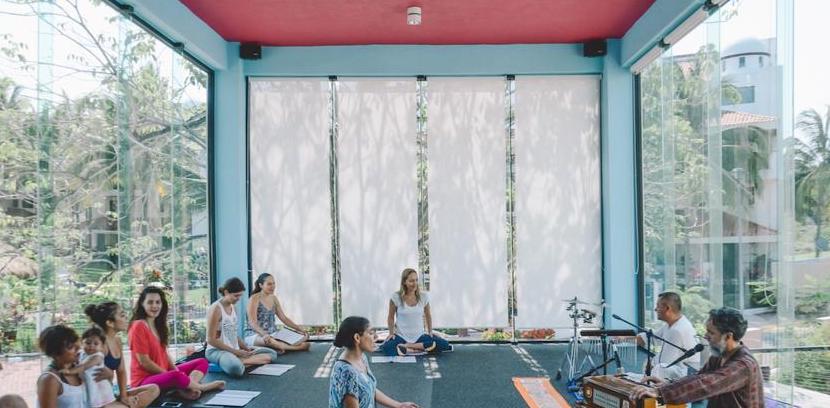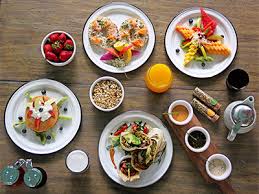 YOGA RETREAT JUNE 10-16 2018
Join me and a group of others as we venture to the beautiful and lush ocean town of Puerto Vallarta, for 6 days of yoga, meditation, Kirtan, and adventure at Hotel San Tropico.
You will have the opportunity for two yoga classes a day, added with inversion, arm balance, and fundamentals workshops. No need to be an advanced practitioner, as all levels are welcomed and encouraged. This will be a time to turn in, go deeper into your practice, and most importantly deeper into yourself. Vinyasa based creative sequencing flows, restorative yoga, conditioning yoga, and meditation will be offered. If requested, we can also work together one on one if you are looking for more specific advances into your practice.
Sample retreat schedule:
7:00am - 7:45am Morning guided mediation
8:15am-9:30am Morning yoga
9:30am-10:30amvBreakfast
10:30am-1:00pmFree time to read, relax by the pool or explore Puerto Vallarta, or Workshops
1:00pm-2:00pmLunch
2:00pm-4:30pm Massage or free time to rest, swim or explore
4:30pm-6:00pm Restorative yoga
6:00pm-7:00pm Dinner
7:30pm-8:30pmEvening program eg: discussion, meditation or kirtan
ACCOMODATIONS
The San Tropico Hotel is an oasis in the heart of the paradisiac bay Puerto Vallarta City. A unique peaceful hotel that harmoniously combines simplicity with modernity. Live the adventure of a tropical experience in the most comfortable way possible.
Experience the best opportunities to live in the moment in our year round tropical paradise. Pick your favorite way to enjoy our Bay either with Biking, horseback riding in the mountains and beach, diving, snorkeling, golfing, Stand Up Paddle, SUP yoga, surfing, canopy, or lounge by the pool.
http://santropico.mx
Pricing includes
All lodging and transportation to and from the airport. Your own private bath and bedroom. Each room also includes a living space, kitchen and dining area. Breakfast and light lunch served everyday. We will have a welcome dinner and a departure dinner together, but during the week you have the option to venture out on your own and discover Puerto Vallarta at night. There are so many restaurants to explore or perhaps you would like to check out the taco stands that line the streets! You can also stay in and cook for yourself as each room has it's own kitchen and dining area.
Also included will be two excursions we take together as a group. One will be a cultural tour and horseback riding. The other is a day hike we take to a private beach where we will do yoga and then we can stay and eat and drink their delicious foods and juices, or other beverages of your choice.
Please feel free to email me with any questions or concerns at RestivoYoga@gmail.com.
I look forward to sharing in this opportunity and adventure in a place that is very close to my heart. it's where I received one of my teacher trainings, where my family lives, where two of my teachers live, so welcome to my home!
A non refundable deposit of 925$ is required in order to reserve your space on the retreat. The final payment is due by May 1st. You can make payments via PayPal or Venmo. Cash and or Check is optional too.
Pay Pal account is www.PayPal.Me/RestivoYoga or @andrea-restivo if you are using Venmo
Puerto Vallarta is a resort town on Mexico's Pacific coast, in Jalisco state. It is known for its beaches, water sports and nightlife scene. Its cobblestone center is home to the ornate Nuestra Señora de Guadalupe church, boutique shops and a range of restaurants and bars. El Malecón is a beachside promenade with contemporary sculptures, as well as bars, lounges and nightclubs.